About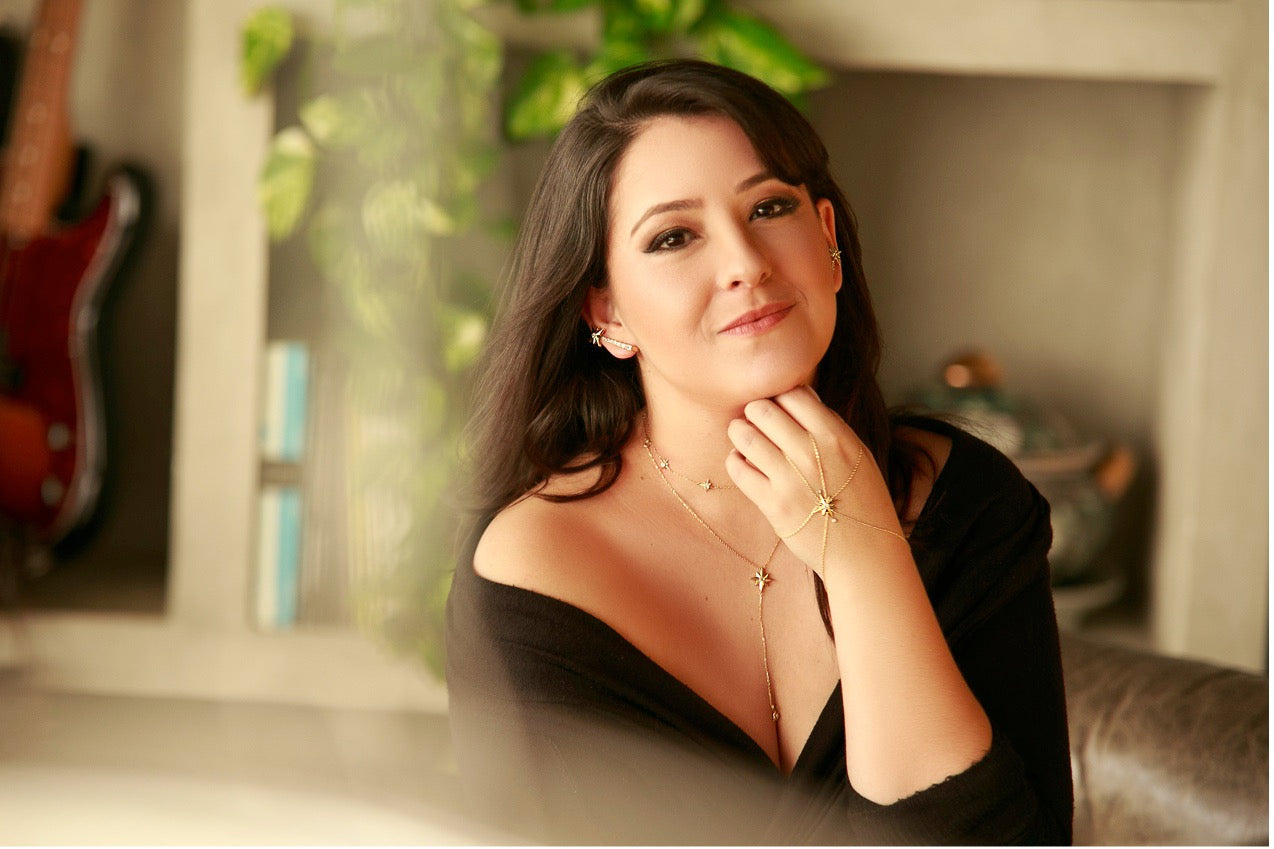 Gabriela Rodrigues da Cunha - CEO and Designer at Latitude Jewelry
Gabriela Rodrigues is the CEO and jewellery designer of
Latitude Jewelry. Born in Brazil, her lifelong love affair with aviation and travel was sparked at an early age by her mother, Lúcia who was an air traffic controller.
It was her mother who motivated Gabriela to pursue a career as an air traffic controller herself. Gabi worked in the aviation industry for many years, and travelled widely around the world.  It was behind the scenes of aviation and with this privileged view, among maps, radars, flight routes and some of the most beautiful destinations in the world, that the attentive eye of Gabriela sought inspiration for her debut in the jewellery market.
Gabriela has always had an artistic side and a flair for fashion, having studied for a degree in Fashion Design at college.  Her interest in designing jewellery began later, when she did a year long goldsmith course to indulge her creativity.  It was also a welcome escape from her stressful and challenging work life in air traffic control.  Friends and family wanted to buy her designs and her very first jewels were inspired by her experiences and travel background.
Latitude Jewelry was born in 2019, and Gabriela took Amelia Earhart, a pioneer in aviation, as the inspiration for her first commercial range, the A.E Collection. The design of these unique pieces, crafted in 18k gold and precious gems, includes a series of earrings and necklaces, which depict the flight routes of Amelia Eahart's circumnavigation flights.
The Around The World range followed later and has become the brand's signature collection, starting with the World Pendant, crafted in lapis lazuli.  The idea for this pendant came to her on the very first goldsmith class she had, but it took her several years to make this highly complex piece a reality.
Latitude Jewelry is fine jewellery brand which has a travel DNA running through it.  It is also characterised by Gabriela's Brazilian heritage, her sense of adventure, her love of colour and bold design.
Like travel mementos, the distinctive jewels are based on the designer's memories and experiences and are designed to be highly collectible, versatile and practical. Travel references and themes run throughout the designs from the wind rose, to globe motifs, flight routes and co-ordinates.
Diamonds and precious stones such as emeralds, sapphires and topaz join the colours of ornamental stones such as lapis lazuli and malachite, creating differentiated combinations, bringing a modernity to pieces made in 18k yellow gold and white gold.
The brand seeks to honour cultures, discover destinations and awaken the adventurous spirit of those who wear them.